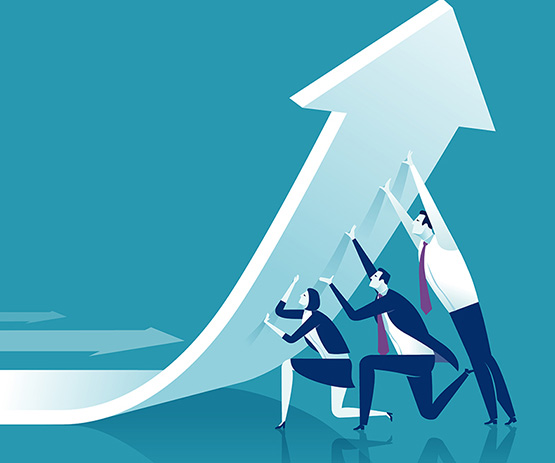 The global impact of COVID-19 is unfolding at an exponential pace, which is greatly impacting the economy. In addition, business activity across all sectors has slowed, and trade has come to a standstill in many markets.
From a business perspective, there are many implications resulting from the spread and panic around COVID-19, which include:
A drop in sales and business activity, with planned targets for Q1, and potentially Q2, being missed by wide margins
Companies are enacting their disaster recovery and business continuity plans, due to forced closure of companies to decrease the potential spread of the virus
Supply chains are being disrupted, especially impacting retail businesses. Servicing and software companies have been able to implement business continuity plans more effectively, to minimize disruptions.
Clients and buyers might not be able to pay on time, which will result in a spike in bad debt that will require extensive debt collection efforts.
Business travel has stopped, and only necessary meetings are being held in small groups, or through virtual conferencing solutions.
Companies are now faced with a growing challenge, which entails maintaining business activity, while managing the impact of the spread of COVID-19. Businesses are taking precautions to safeguard the livelihood of their teams, yet attempt to carry out business as normal, by allowing team members to work remotely.
So what can businesses do in such times?
Companies that are unable to adapt to the growing challenges, will likely not survive the crisis. Therefore, it is integral for companies to act fast and adopt new strategies, to be able to navigate through the current and imminent challenging period.
LCI recommends the following steps:
Move urgent meetings and meetings that required travel, online, or reschedule them for a date in the near future (given the travel bans are lifted).
Maintain close relations with partners and suppliers, to not create further disruptions.  Supply chain disruptions are expected, especially for e-commerce / online businesses that have experienced a surge in demand due to the current COVID-19 crisis. Keep both partners and suppliers informed of the latest updates and negotiate better terms where needed.
Implement contingency plans to ensure business disruptions are kept at bay. Whether corporate decisions are taken to close offices and have teams work remotely, or whether they are imposed by government officials, it is important for team members to understand their responsibilities. Immediately put in place clear channels of communication, reporting procedures and ensure all employees can connect to their emails / server. Ongoing internal communication is advised.
Review your company's cash flow and provision for different scenarios, as the repercussions of the crisis, as well as the climate of uncertainty, are expected to linger. Cutting expenses is important, provided that it does not harm the business.Companies will need to align all aspects of their business, including their operating models, workforce and systems, in order to become more agile. Companies that are the fastest to adapt to the current situation will have a higher chance of survival.
Strategize, work on internal processes and strengthen your online presence. Now is the time to turn inwards and invest time to improve your company, products and services. Review and corporate materials that need revisions. Enhance the SEO ranking of your website and your business listings.
Tailor sales and marketing plans, to adapt to the current situation. Both sales and customer acquisition in such times, are likely to be difficult to achieve. It is recommended that companies firstly provision for a drop in sales, in the forecasts, and work on a detailed plan, to acquire new customers. Understand the psychology of customers during such times and tailor your efforts to cater to them. You could simply send a friendly reminder that you are operational and there to support them.
Identify potential partnerships to scale. Scaling up in uncertain times can be a big challenge. However, partnering with existent innovative companies and tech startups might be the solution. Research the local ecosystem and find any companies that are aligned with your business activities. Then seek to partner with startups that can innovate and test products or services, in collaboration with you.
Lastly, depending on how long the impact of COVID-19 on the economy will prevail, drastic measures pertaining to restructuring might be necessary.
How is COVID-19 impacting trade?
Global shipping has been greatly impacted, and the sector is losing millions of dollars per week, due to forced measures to halt activity and the movement of goods. Trade has exponentially slowed and in some cases come to a halt.
What is the impact of COVID-19 on insurers?
Insurance companies, and particularly, trade credit insurers are feeling the impact of the pandemic outbreak. Global insurers foresee a spike in claims, due to forced cancellations of travel, movement of goods, capital and people, as well as events and orders.