Trade Credit Insurance
How can it help?
Trade credit insurance protects your trade receivables and provides you with insights and information to make better informed decisions when working with new buyers. The benefits of trade credit insurance include:
Increase your sales

• Extend credit limits to your existing clients
• Reconcile between sales and risk departments

Be more competitive

• Allow for sales to take place without Letters of Credit and Bank Guarantees
• Extend payment terms for new and existing customers
Manage risks

• Access an abundance of risk management information
• Obtain risk assessment and intelligence on thousands of companies

Protect your business against bad debt

• Secure your cash flow and optimize financial planning
• Enjoy healthy balance sheets
Better borrowing from banks

• Your trade receivables turns into good quality collaterals
• And you can negotiate better borrowing terms
For a free consultation to learn more about how we can help your business become more efficient and manage your trade credit
LCI Products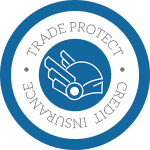 Trade Protect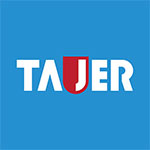 Tajer
Simplified Credit Insurance coverage for SMEs
As a small or medium sized business in the Middle East, you need to protect your assets and ensure buyers pay you for the goods and services you supply. Tajer is a simplified trade credit insurance policy that supports you in growing your business, enables trade, and makes sure you get paid.
Home