Supporting insurance companies expand business activities
Under its specialized servicing arm, LCI Services, the team works closely with insurance companies to support them in becoming more competitive, by launching and running credit insurance activities in their respective markets.
LCI's suite of services are tailored to support insurance companies across the Middle East, Balkans and Africa, to augment their reach and business activity.
To expand operations in emerging markets, insurance companies need to develop new lines of business and diversify their offerings, to target corporates, hence creating new opportunities for insurers.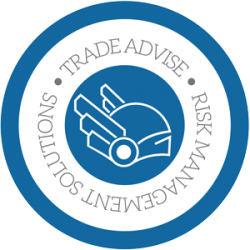 The advisory offering from LCI provides insurance companies with a series of outsourced services and consultancy, to identify, mitigate and manage any trade credit risk and credit insurance-related products. The scope of services includes:
Outsourced Services
Risk Management systems and procedures
Credit Risk Assessment for local or international buyers
Claims Management, with debt recovery options
Reinsurance Management, including the structuring of treaties and relationship management with leading reinsurers
IT Services & Support
Trade Credit Insurance Solution TCIS™, with trainings on the platform and customizable solutions per market
Customer Online Portal EYERIS™, for the facilitation of client profiles, credit limits and their buyers
Consultancy Services
Due to its expertise working closely with SMEs in 16 core markets across the Middle East, Africa and the Balkans, LCI's team is powered by the market intelligence to consult on various areas, integral for business growth. They include:
Business Model review and enhancement
Establishment of Credit Insurance Activities in local markets, with ongoing support from the team
New Product Development, to expand the reach in local markets
Training for products and services
Setting up of local operations, specialized in trade credit insurance
Communication and marketing collateral, to support insurers spread their products and services within their respective markets
Insurance Companies